https://mailchi.mp/3991514bf3d6/benediktdairy2019vegetablecsa
Get your fresh veggies every week throughout the growing season at our farm in Goffstown. Our vegetables are grown without chemicals, in rich compost fertilized soil in an ecologically beneficial way.
How our CSA is different:
You choose. No Box with stuff you don't want or too much of something. Freely choose from a wide variety of veggies
Easy all day pick up, or come the next day if you need to. The farm stand is open
Vacations are easy. You can take more veggies before or after, so you get what you paid for
Don't make a trip just for vegetables. Visit the cows and shop at our farm stand stocked with products made by your local farming community
Sign up for 2019!
Full Share
$450
200 units for 20 weeks- take home 10 units per week
Half Share
$235
100 units for 20 weeks- take home 5 units per week
Here's what our members are saying at the end of this first season:
"Really loved all the choices"
"We have loved all of the veggies that you grew and appreciate all of your hard work growing them! Thank you!"
"Thanks Max & Melissa for helping us eat a healthy variety of veggies this summer. You did an excellent job with such a great selection. Your first year looks like a huge success!"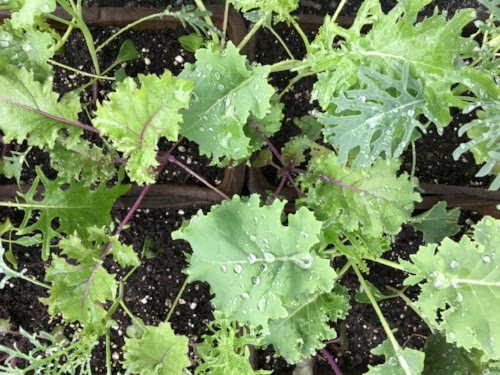 Here's a list of veggies we plan to produce this year:
Arugula
Beets
Bok Choi
Tatsoi
Broccoli
Brussels Sprouts
Cabbage
Carrots
Celeriac
Dandelion Greens
Cucumbers
Eggplant
Green Beans
Basil
Cilantro
Marjoram
Parsley
Kale
Kohlrabi
Leeks
Mizuna
Onions
Snap Peas
Shell Peas
Snow Peas
Bell Peppers
Hot Peppers
Radishes
Head Lettuce
Baby Greens
scallions
shallots
spinach
summer squash
Cherry Tomatoes
Cocktail Tomatoes
Heirloom Tomatoes
Slicing Tomatoes
Paste Tomatoes
Cauliflower
winter squash
Pumpkins
PLUS additional vegetables, fruits, and mushrooms from organic and organically-minded partner farms.
And in the meantime, we have vegetables for sale at the farm stand! We're open every day, 7am to 7pm.